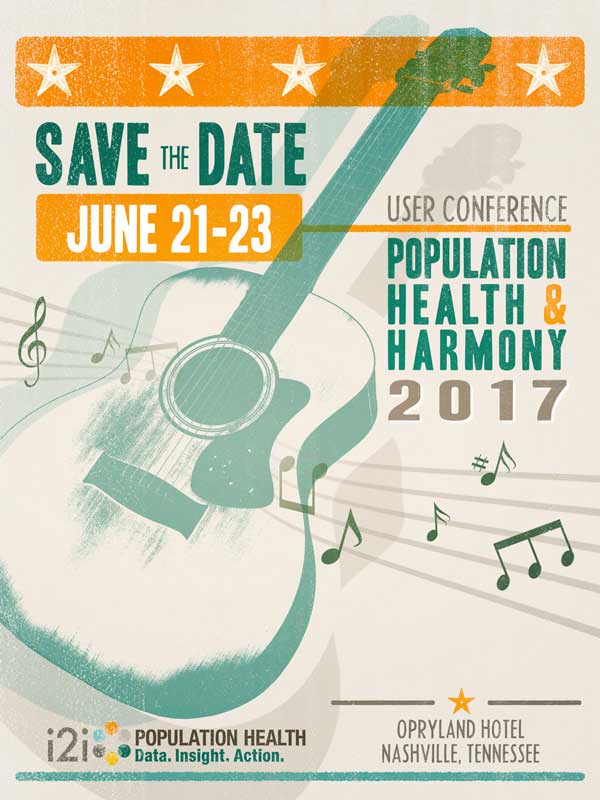 Gain insights and strategies that will take your team to the next level of quality performance and learn from industry experts and your peers who will inspire you with innovative best practices.
Our agenda is being finalized, but here are this year's topics: 
Daily Use of i2iTracks: Integrating Pop Health into your Clinical Workflow
PCMH: Attaining & Sustaining Recognition
HEDIS & P4P Success Stories: Using i2i to Monitor Progress and Increase Performance
Team Based Care/Team Huddle: Best Practices for Efficient Appointments
Use of Analytics in Daily Work
Payer Collaboration
Integrating Care: Behavioral Health, Dental, and more
New Payment Models: MACRA/MIPS
Quality Improvement: Best Practices for Best Outcomes
Care Management: Using i2i to Reduce Gaps in Care
Global Analytics Successes: PopIQ
Disease Prevention Successes
Price Information
Take advantage of our Early Bird Discounts through March 31:
Individual: $895 per person
Group Rate (3 or more per organization): $795 per person
After March 31:
Individual: $995 per person
Group Rate (3 or more per organization): $895 per person
Register Now for the Early Bird Price!
Stay Tuned: AGENDA COMING SOON
Please contact Maryanne Rahab at maryanner@i2ipophealth.com or (707) 575-7100 x761 for more information.