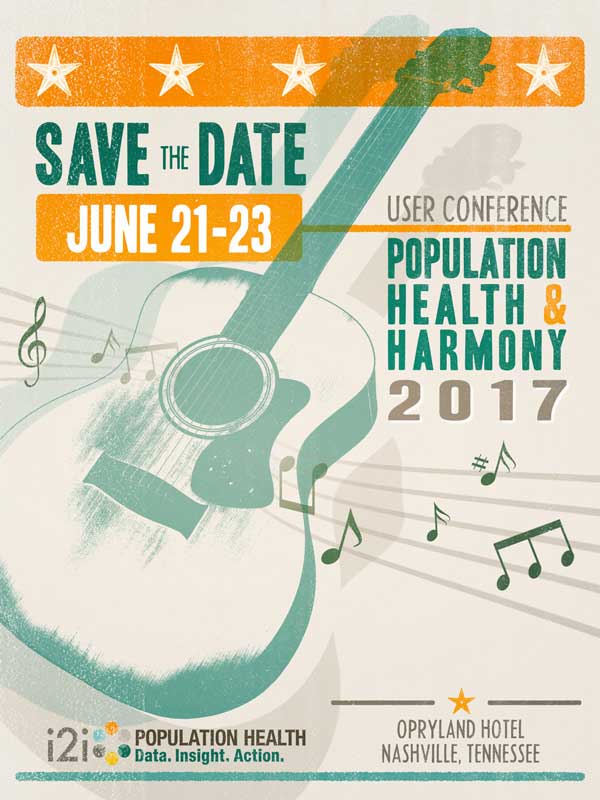 The i2i User Conference is known for delivering on the promise of powerful and engaging presentations given by population health and industry experts – many are our very own customers. Being a speaker at the 2017 User Conference is an opportunity for you to share your experience and knowledge of i2i's solutions. We invite you to consider an invitation to submit an abstract to present at this year's conference.
We are looking for proposals for solo & group presentations, panel discussions, and even computer lab training:
Daily Use of i2iTracks: Integrating Pop Health into your Clinical Workflow
PCMH: Attaining & Sustaining Recognition
HEDIS & P4P Success Stories: Using i2i to Monitor Progress and Increase Performance
Team-Based Care/Team Huddle: Best Practices for Efficient Appointments
Use of Analytics in Daily Work
Payer Collaboration
Integrating Care: Behavioral Health, Dental, et al.
New Payment Models: MACRA/MIPS
Quality Improvement: Best Practices for Best Outcomes
Care Management: Using i2i to Reduce Gaps in Care
Global Analytics Successes: PopIQ
Disease Prevention Successes
If you'd like your presentation to be considered, please click here to register and submit an Abstract which should include a short bio, topic, objectives and a narrative of your session.
Abstract Due Date: 2/15/2017
Please contact Nancy Thompson at NancyT@i2ipophealth.com if you have any questions.