One Data Repository, A Single Source of Truthi2iTracks is a fully interoperable PHM platform that drives positive, sustainable outcomes for patients and providers. i2iTracks connects to EMRs and PMs to extract and aggregate clinical and financial data, identify at-risk populations, assign personalized actionable care pathways, and engage patients in evidence-based interventions across specific care teams.
By creating a panel or individual patient view that is accurate, comprehensive, and clinically rich, i2i delivers on the promise of population health management that consistently demonstrates quality improvements, lower costs, revenue enhancements, and patient satisfaction.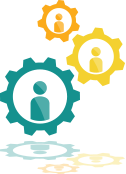 DATA AGGREGATION HUB
Delivering Integrated Data-Driven Solutions 
i2iTracks connects a comprehensive and configurable set of interfaces that powers collection, consolidation, and normalization of all types of data.
Transforming Disparate Data for

Action
Unparalleled in its accuracy, completeness and clinical relevance, i2iTracks delivers decades of experience in aggregation knowledge from over 2,500 sites. Our customers have achieved:
Improved Clinical and Quality Outcomes
Improved Utilization Efficiency
Improved Financial Performance and Insight
Improved Risk Score Accuracy
Data is the new currency. With thousands of successful interfaces, i2i is the PHM provider of choice!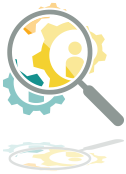 RISK STRATIFICATION AND ANALYTICS
Generating Insights, Transformed into Action 
i2iTracks predictive models and stratification logic combine insight-rich patient profiles with the latest i2i advancements in data science to accurately highlight and map risk to open gaps in care. The result is a clear set of priorities that care teams utilize in monitoring and improving the health of their patients.
Comprehensive Tool Set for Uniform Data System (UDS) Reporting
Configurable and Complete Clinical Quality Measures, Health Outcomes, and Disparities
Certified Meaningful Use Stage 2 and Pre-Validated NCQA Patient Centered Medical Home
Full HEDIS Measure Performance Toolbox
Measuring Performance Accurately & Timely
i2iTracks provides direct access to a "single source of truth" regarding patients and providers. A library of configurable reports is readily available, built specifically for evaluating and managing value-based performance. Armed with this information, care teams and administrators can conduct economic reviews, trend identification and performance management in real-time, allowing them to direct efforts towards the greatest opportunities in positively impacting health outcomes.
Leveraging over 17 years of experience in helping care organizations make data-driven decisions, i2i offers analytics designed to drive the business of healthcare in terms of reimbursement, grant requirements and quality tracking.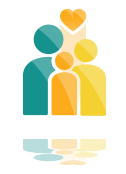 CARE COORDINATION AND MANAGEMENT
Fostering a Personalized Care Experience
 i2iTracks supports care managers in triaging patients, conducting assessments, assigning care plans and managing their list of prioritized action items. The application helps care managers focus on the highest priority patients and interventions while facilitating communication and coordination across PCPs, specialists and other members of the care team, fostering a personalized care experience unprecedented for many patients and caregivers.
i2iTracks supports a higher level of real-time communication via text, email or phone call with patients that reduces no-show rates, keeps patients out of the ER and ensures that the referral process is effective.